The Lifelong Love reading is the BEST one to get if you're ready to solve your relationship problems forever through a deeper understanding of what you need in a relationship and what you have to offer. If you are already in a committed relationship, you might prefer a Relationship Package. because it includes a Lifelong Love reading for each partner and a more thorough look at the relationship itself. If you and your partner have both seen your Pandora astrologer before, you can skip ahead and just get a Blissful Union Couples' Reading.
If you are confused about a relationship you are in, or recently broken up from, you can request a compatibility check to learn why you and your partner were drawn together and what the source of the frustration is. This enables you to make a decision that brings clarity and peace. You'll need as much birth data for your partner as you can find, and you must be prepared for an objective but compassionate look at both parties and the relationship itself.
Love takes many forms. In your Lifelong Love reading, your relationship style will be respected, no matter how unconventional it is. No topic is off-limits.
Many relationship woes can be explained by one simple fact: there are two sides of you—one who loves and one who marries—and they are not the same! You may have sought love and found again and again that you were attracted to people who were not right for you to marry. You may have then focused on marriage, only to discover (perhaps years later) that you weren't in love. What to do? Your chart shows how to find a partner who satisfies both these sides of your personality, so you can find love to last a lifetime. This reading is appropriate for all relationship situations: 'single and looking,' 'single and content,' 'single and recovering,' 'partnered and happy' or 'partnered and unhappy.' Also suitable for all orientations. This reading is especially helpful when your situation is "it's complicated."
If you're single, in this reading, you'll discover:
What you need to experience passionate romantic connection, what you need to experience stable marriage and how to get these needs lined up with each other, so you can have a relationship that is everything you desire.
Your Ideal Partner Profile (your "Bad Boy/Good Man" or "Bad Girl/Good Woman" profile), so you can use it to spot good prospects and avoid bad ones.
Your "Mona Lisa Smile"—the sexy secret only you know, that makes you irresistibly attractive to the partner who will rush to commit to you.
Valuable information about relationship changes you're in right now, and when your next relationship luck periods are coming, so you can take the best opportunities to find a partner or marry.
If you're partnered, in this reading, you'll discover:
How to satisfy your needs for love and commitment and get the most out of the relationship you're in—even if your partner seems imperfect.
How your past relationship patterns may be affecting your present one and how to "love the one you're with"—passionately and without regret.
How to appreciate the ways the partner you have is already "just your type."
The meaning of the relationship changes you're going through and how to use them to deepen your connection with your partner.
How to win your partner back to you again and again over the years.
THIS READING is for you if. . .
You're dissatisfied with your relationship and it's not too late to save it.
You're aware of repeat patterns in your relationship history and you're ready to break them forever.
You're not sure your "type" is good for you.
You want to find a love that can last.
You're tired of being the one who changes someone's life, but that someone always moves on to marry someone else (always a bridesmaid, never a bride).
You've been dating someone for a short time and are ready for the truth about whether this relationship could be built to last and what it would take.
Select a Pandora Astrologer for your reading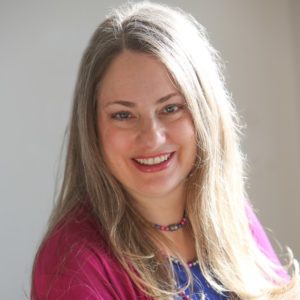 Jamie Kahl Miller
90 Minute Reading with Jamie
Experience: Practicing since 1992, studying since 1980
Providing: Readings via Zoom online meeting
Booking: 2 to 3 months ahead
Julia's interpretations of my chart were EXACT. This is not a fufu, hand-wavy, crystal ball shop. My impression is that they are studied and methodical. That, in combination with sense of curiosity, warmth and compassion toward their clients. -Frankie
I have had no less than 20 readings from numerous astrologers in the last 8 years from fairs to top branded astrologers and none- I repeat none have even come anywhere close to the skill, the precision, nor the detail that Julia gave to me. -Lulu
Julia was spot on for all of my qualities and she provides the best take home material to review. She was very personal and made you feel comfortable during the reading. -Nancy
I experienced a super-positive in-person reading (Jamie is warm, engaging and caring) around issues of great stress (divorce, childbirth, addiction). Time and time again as I encounter a period of charged events I dig out the chart and right there on the paper are signs and signals of peak periods of change, just as she said." -Sabina
She finally saved me from the terminal horror of other astrologers. -K. W.
I feel so lucky to have found Jamie! I left feeling empowered and equipped to build a satisfying and fulfilling marriage with my fiancé. Because of Jamie, I have a better understanding of our strengths and weaknesses in our partnership. – Jana
It's amazing how, not even knowing me, Jamie could have such an accurate insight into my personality and the things that drive me. -Lillian
Wow is all I can say! I have had no less than 20 readings from numerous astrologers in the last 8 years from fairs to top branded astrologers and none- I repeat none have even come anywhere close to the skill, the precision, nor the detail that Julia gave to me. -Rich
WHAT'S NEXT? After you purchase your reading, follow the link to your reading's welcome page…
On the payment confirmation page, you'll find a link to your reading's welcome page. Please go there immediately and complete the webform with as much data as you can. Readings will NOT be done without accurate birth data, which includes: city, state of province, country, and birth time down to the minute.

If you need time to look up this data, no worries—you can fill out the webform now and email the rest to us later. Also don't worry if you don't have an accurate time of birth for someone you're dating—just a birth date and location will do for a compatibility check. 

Watch the

free orientation video

 on your reading's welcome page. You'll want to absorb this right away before we meet; it prepares you for the life-altering experience of a reading by explaining how astrology works and showing the scope of questions you might usefully ask.
Download your

Lifelong Love bundle

(also found on the welcome page) and listen to it before the reading.
Think about the areas of your life that need attention. Send your topics of discussion via the webform or before your reading. If you have further thoughts, you can send emails as you think of them.
Want a more specialized reading on a particular area of life? Click here to see our full menu of readings!