Welcome to your monthly horoscope from Pandora Astrology!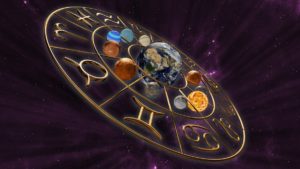 What does your January horoscope hold in store for your Sun or Rising sign? Juno, asteroid goddess of committed partnership of all kinds, is finally moving into Aries after being in Pisces for half a year. Here she will lend a newfound confidence and directness to your social savviness and collaborative flair. Meanwhile, Ceres, asteroid goddess of the physical world, is in aesthetic, balanced Libra, bringing beauty and care to your physical and financial life. Try not to get too caught up in appearances! Venus is in Aquarius, bringing love, ease, and pleasure to your friendships and your community. Meanwhile, both Mercury and Mars start the month retrograde, making communication and logistics very difficult. Watch for an important insight on Lesser Epiphany Day, when Mercury retrograde opposes the Sun. When these planets go direct, we will see miscommunications correct themselves and technical snafus untangle.
The first lunation of the month is a Full Moon in Cancer. Pallas influences the Moon to be more independent and cerebral, while Mercury with the Sun supports this as well. This is a great time to process emotions using both rational and intuitive insights. The New Moon in Aquarius will be much lighter, introducing a fresh breeze of rebirth to your friendships, communities, and social life. A sextile to Juno and Jupiter only amps up the social festivity and enthusiasm. Ceres in Libra's involvement bring supportive grounding to your relationships as well. This is a great time to start over with any waning friendships, as well as throwing or attending parties. Watch your personal horoscope videos to see how the transits of this month will specifically affect your natal chart.