Welcome to your monthly horoscope from Pandora Astrology!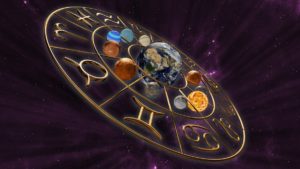 What does your February horoscope hold in store for your Sun or Rising sign? Early in the month, Ceres, asteroid goddess of the physical world, goes retrograde in Libra. Here she will ask us to reexamine our bodies, diets, and finances in service of a greater balance. Meanwhile, Juno, asteroid goddess of committed partnership, continues her direct motion in Aries, bringing frankness and fire to our social dealings. Venus is in dreamy Pisces, bringing compassion, merging, and introversion to our relationships. And, both Mercury and Mars are now direct—Mars in Gemini and Mercury in Capricorn. Mercury moves into Aquarius later in the month, bringing us into a very collectively social time.
The first lunation of the month is a Full Moon in Leo. Cradled by Chiron, Juno and Mars, this moon offers us support via healthy detachment and social skills. We may see the culmination of efforts related to community. The New Moon in Pisces is a new beginning in our creative ideas. This moon forms very few stressful aspects, making it a wonderful time to birth our most cherished dreams. Saturn's involvement urges us to make our dreams real and definite. In Aquarius, it offers logic as structural grounding. The nodes guide us to release old toxic habits that block us from realizing our vision. Watch your personal horoscope videos to see how the transits of this month will specifically affect your natal chart.