Mercury Retrograde in Taurus
April 28 to May 22, 2016
from 23º to 14º Taurus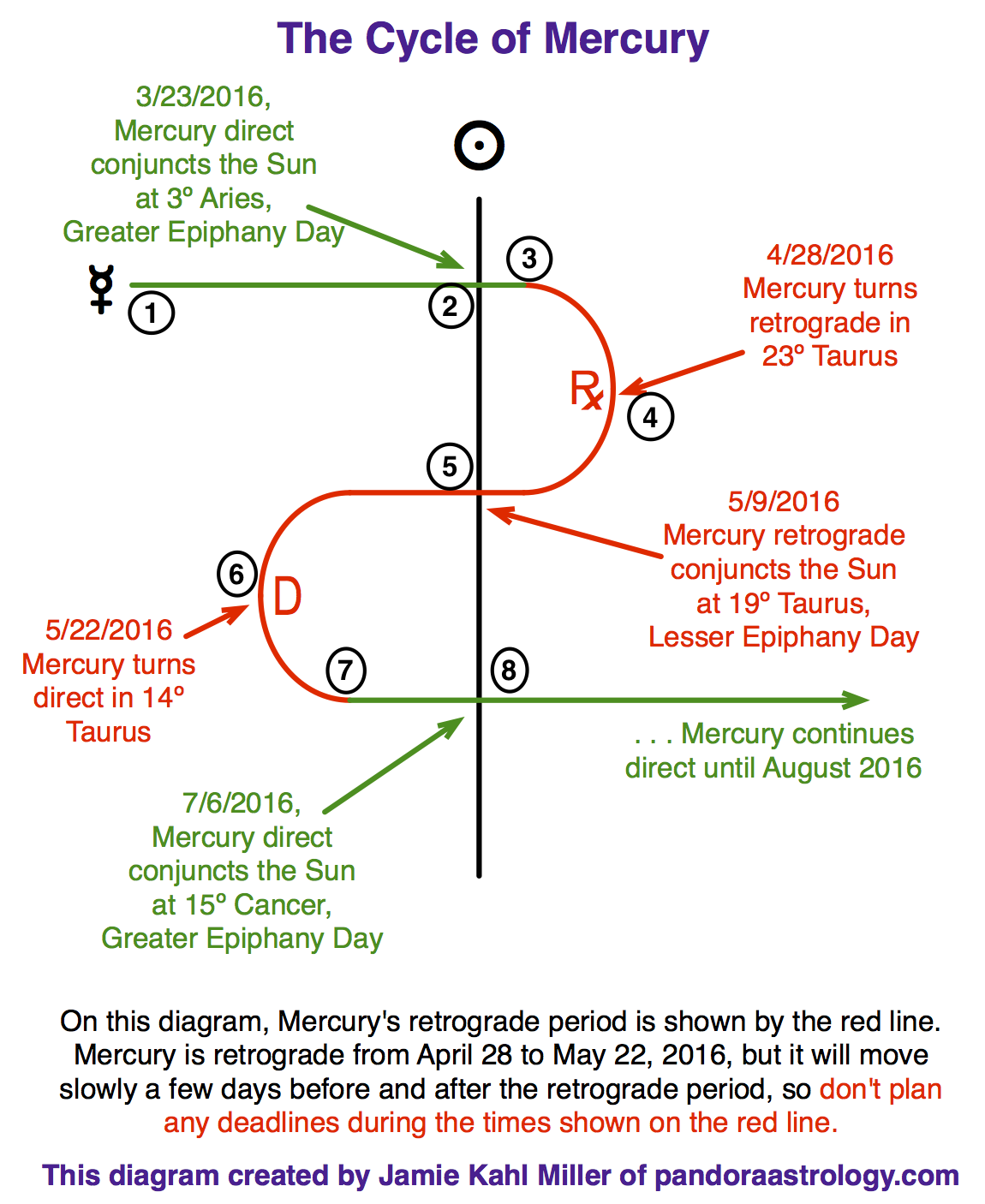 What does it mean?
Taurus is the sign of earthly possessions, finances, and the practical things you need to sustain yourself. This period may call for you to re-examine your financial system, as you may realize that you need to get better at keeping business records and receipts, and using Quickbooks. Ironically, this period is following Tax Day, so more people may have to file for extensions this year. Or perhaps doing your taxes has made you realize how much of a mess your books are in.
You may also be re-evaluating your possessions. Do you really need a new computer? Is that big ticket item a luxury or a necessity? Should you just sell your car because it ends up costing you more than it's worth using? How can you plan ahead for the items you would like, but don't have the funds for right now? This is a better time to consider these ideas than act upon them. But as you are re-assessing your worldly goods in a practical manner (and hopefully purging quite a few), you can strategize an effective way to acquire things and stabilize your financial situation.
As Taurus is the sign of the Earth Mother, consider changes to your self-care routines. Have you been hedonistically indulging in foods that taste good but bring no positive value to your body? Is your closet filled with clothes that make you feel good in your skin or uncomfortable things that make you itch?
Clarity on what you have and what you need can lead to a deeper examination of your values. What's really important to you? What are you willing to spend precious money on and what used to be important, but really isn't anymore?
On May 22, Mercury will go direct in 14º Taurus, and after that it will be easier for you to take actionable steps in all these areas.