COSMIC COMPANIONS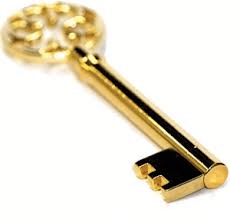 Spiritual Seeker, you just found ONE KEY to your whole entire life.
What is the meaning behind your life? When you examine your heart, you know, deep down, that your birthright is to be happy, successful and loved. What's stopping you?
How do you feel about not having the life you really want?

angry and frustrated at the way life keeps presenting obstacles instead of flow
lost and disoriented because of failed attempts to get on track
purposeless, because life seems kind of…  random
depressed at how hard it all is
adrift and unsure which way to go
alone, because other people seem to have it all figured out

There is one basic question that all of life comes down to: Why am I here? What am I supposed to be doing? Because underneath all the chaos, it seems there must be some meaning to it all. When you know what you are here to do and you are doing it, everything turns around.
You become filled with:

purpose, and the vitality and drive that come with it
satisfaction, because you're on track and getting somewhere
peace of mind, because you can let go of the things that aren't really important
clarity, because making decisions is easy when you know what matters and what doesn't
happiness, because you're no longer on the outside looking in at your life, but living it
momentum, because when you're doing what you must, what feels right, life conspires to help you and then things are moving too fast for you to stop or complain—because you've finally found the flow and you're in it.
But how to get there?
The answer to every question you have about yourself and your life is in one simple place. Do you know where?
How would your life be different if you knew:

Why you were placed here on earth and what your purpose is
The things you must do or experience in order to feel you life was well lived
That there is not just one soul mate, but many possible ones if you know what to look for
What you can expect on your career path and how to handle the possible pitfalls
Exactly why things have gone wrong in your past and how to prevent them from happening in the future
The beautiful meaning underneath even your most painful experiences
Character is destiny. Know your character, know your destiny. It's that simple, and astrology holds the key.
What if you could:

Get off the roller coaster of your life long enough to see it as a whole
See your life's patterns laid out clearly before you
Predict the timing of the changes you go through, down to the day, understand what they mean and respond powerfully while they're happening?

What if you could also do all this for your loved ones?
Too much power all in one place? Maybe. But what if everyone on this planet knew their life purpose and was living it everyday?Wouldn't everything go smoother? Wouldn't everyone be happier? Wouldn't people settle down and manage their own lives instead of everybody else's? Wouldn't, quite frankly, people be too busy pursuing their dreams and living their bliss to oppress others?
That's what I think.
Astrology is bunk, you say?
Yes, of course—if what you read in the newspapers is astrology. That stuff is far too general to be of real use to anyone. It's about as true as a fortune from a cookie—entertaining maybe, but you're free to take it or leave it. Real astrology is different from that.
When you have a real, sit-down reading with a good astrologer (not even a great astrologer), you will be shocked at how true it feels for you. A decent astrologer can tell you things about your life that will amaze you. A good astrologer can tell you things no one knows about how it feels to be you and what motivates you and how you stop yourself. And a great astrologer will tell you all that, help you figure out how to change your life for the better and inspire you to do so.
Here's another thought…
Ever feel like the universe/God/divine forces are giving you mixed messages? Like it's important for you to do something—you came here for a purpose—but you have no idea what? I know how you feel. I was placed on this earth into a very dysfunctional family. A. Very. Dysfunctional. Family. I was quite sure that I didn't belong in this family, or on this planet at all for that matter. When were my real people going to finally come back and pick me up? I thought for sure I was being punished by God for something—but what?
It took me years to sort out why my family behaved as they did and to find meaning in all the confusion. Astrology came into my life in my teen years, when I was just beginning to ask what life was all about and what I was made for. If I hadn't had astrology to carry into my twenties and through college, I could never have gotten on the right path.
Because I have astrology, I no longer feel angry at my parents. I no longer question my own existence. I know why I'm here. I also understand people and what makes them do what they do. I have come to understand that every behavior, no matter how destructive, has a beautiful purpose behind it, trying to be fulfilled.
Have you ever heard spiritual teachers say, "We all chose this life before we were born", and thought "Yeah, everybody but me! I would never have knowingly chosen this!"
Have you ever seen someone who seems so damaged that they've forgotten how to love, how to be loved? Have you ever tried to love someone like that and given up in frustration?
Do you know someone who has no self-discipline, who cannot stick with a goal or stay on track to save their lives? Someone you cannot respect, even though you wish you could? Someone whose word is good for nothing? (By the way, I used to resemble these people!)
Is there someone in your life who has the seeds of greatness within them but fails over and over again? (It could even be you!) Are you tired of watching their life crash and burn or just fade away into obscurity?
Some would say that stuck people are just irretrievably lost. But what if every human capacity exists inside everyone and it just needs to be  awakened or retrieved? What if everyone could have love, success and recognition—what if it is actually their birthright? And if everyone was seen, known and loved, what kind of place would this world be?
This is why I have a mission to bring astrology out of the dark ages and into the modern era. If every human being understood that they have a purpose and what that purpose is, a lot of pain and suffering would be prevented.
You know, purpose is a funny thing. It sounds a lot like fate, but the two couldn't be more different. Your so-called "fate" is carved in stone, something that you're stuck with, it's unavoidable and if an astrologer tells you your "fate," you'd better just suck it up and deal. If that's what you want from astrology, I advise you to read no further, because you won't find that here.
But purpose is worlds away from that. Purpose is flexible—it's the principle behind your life, and how you express that can change from one age of your life to another. Purpose has a rightness to it. You feel it "thunk" in your gut and you recognize its truth. And purpose is also galvanizing—when you understand your purpose, it makes you want to take action and it fills you with the energy to pursue it.
When Jamie began my reading, she began by saying that strong scripts don't necessarily mean that a person's life is marked by tragedy. At that moment, I honestly wondered if that was a sympathetic nudge for the horror that followed in my chart reading, or if she truly meant that. But after getting to a few major contradictions in my personality (which took all of about 24 seconds), it became clear that she genuinely sees everyone as potential, not predestined. I will absolutely recommend Jamie as a life coach, because that is what she is. Everyone who meets her is definitely a blessed person with amazing karma because she's a priceless teacher and friend. –Isis R.
If you are a spiritual seeker, you want to know your purpose. You also want to know how to help other people get in touch with their purpose. You want to be able to decode that curious thing we call the human heart. And I've got just the thing to help you.
I've designed a series of classes to teach astrology to beginners, making it easy to learn, in a warm atmosphere of other seekers like yourself. You can take the class in your own home, in front of your own computer, face-to-face with me and your fellow students via online meeting software. In this series of classes, you'll begin reading charts right away, starting with your own. Your friends will quickly be amazed at your insight into them, your compassion and your vulnerability. Watch all your relationships change as you come to understand the motivations, drives and needs of the people around you—and begin responding to them in different ways. See your loved ones blossom and your whole life open up before you.

Cosmic Companions: A Beginner's Astrology Class
Get To Know The 12 Archetypes Of Astrology And Master Your Life
There is so much more to you than just your Sun sign. Your astrology chart describes the drama of your life—it's bursting with colorful characters wearing odd costumes and occupying lush scenery. Psychologists call these characters "archetypes" and they are a universal part of human experience. The interactions between these characters are behind every motivation, desire and ambition you have.
Got the Lover slugging it out with the Inner Judge? Got the Thinker in a tug-of-war with the Visionary? Understanding these characters' interactions is the key to living well through astrology. Wouldn't you like to know a little more about them?
This beginner's class focuses on the sign of the month, studying its traits in depth. You'll learn what it means in your own chart and how to interpret it in other people's charts too.  Month by month, you'll meet them all: the Lover, the Hero, the Thinker, the Universal Mother, the Authority Figure and a host of other characters. When you understand these characters, you'll understand the workings of human personality. By the time the class ends, you'll have scoured every inch of your chart for stunning insights into yourself and the human condition.
Each class includes:

A lecture recording packed with mythology, stories and themes related to the topic, delivered to you online for easy download.
A pdf handout of the lecture for your reference and your notes.
Unlimited copies of your own chart and other people's charts you request, so you can learn about the people in your life as you go.
Class time that is entirely devoted to examples and discussion of the charts of students in the class, so you don't have to waste time attending a lecture, because you can do that on your own, at your own pace, offline.
All your astrological questions answered, on-topic first and then off-topic as time allows.
Attention on your chart, to develop your understanding of what things mean in your life, and how to live that part of your life in a powerful and joyful way.
Small-group classes, where everyone gets heard and everyone learns from each other's experience.
A warm, compassionate and lively atmosphere in which you feel seen, understood and respected for your challenges and your choices in this life—and inspired to live your truest potential.

You'll enjoy the learning process as you absorb a broad variety of information on all the basic astrological archetypes in a fun and friendly setting. Learn with your chart and the charts of others right in front of you. Practice using the archetypes and walk away from each class with real, practical tools you can apply to anyone's chart anytime for insight and understanding. If you've read about your sign and perhaps a bit about others, but have never really filled in the gaps by studying them all, this Cosmic Companions Class is a great place to begin. You'll gain a foundation for future astrological study and every person in your life will suddenly make sense to you.
Warning: In these classes we have an astonishing tendency to have fun and get silly! (Looking for intermediate and advanced astrology classes instead? Look here.)
Jamie's comprehensive knowledge, ready wit and willingness to highlight the finest qualities in each chart and identify the appropriate cures for the challenges make her an exceptionally gifted and supportive teacher. –Andrew D.
The class series begins on Wednesday, June 28, 2017:
This series is scheduled to happen on Wednesdays at 5:00 PM Pacific Time. That's 6 PM Mountain Time, 7 PM Central Time and 8 PM Eastern Time. Meetings happen almost every week (see schedule below). If for any reason I need to change the schedule, all active students will be notified and the change will be posted here.
Love the class but can't make these dates? Try My Time Learning:
If you cannot make these dates, that doesn't have to stop you from joining the class. Class sessions will be recorded so you can study the materials on your own as the other students do, then receive the recordings of class sessions and review them at your leisure. You will need to email your questions in during the week before each class so I can answer them during the live class session and you will find the answers in the recording when you review it.
Practical, hands-on learning:
All classes are filled with the kind of interpretive insights you can only get from a teacher who has been practicing for a long time and enjoys people. Each class is a 90-minute practicum in astrology: because you listen to an in-depth recording of the class material before you attend, ALL of the class time is spent on your questions and topical examples.
This is an online class, in webinar format (video, audio and screenshare). You will need a laptop computer of any kind, with a reasonably updated operating system and a fast internet connection (if you can stream video on your computer on youtube or netflix, your system is fast enough). You will also need two apps: Dropbox and Zoom, both of which are free for you. You'll receive instructions for getting them in your registration email. And thirdly, a video camera in your computer is not a requirement, but it adds to the feeling of connection among class members if we can see your face.

Schedule of Class Topics
Session #0 – Your Secret Decoder Ring: Understanding Astrology As A Secret Language
In this class, the mysterious symbols of astrology will begin to make sense to you. Tap the mysteries of the universe by learning the secret code your chart is written in.
Webinar class meets on Wednesday, June 28, 2017
5 PM Pacific Time / 6 PM Mountain Time / 7 PM Central Time / 8 PM Eastern Time

Session #00 – The Magical Sky
Here you see how the system of astrology is an intelligent, integrated whole filled with interlocking pieces of wisdom. Class sessions 0 and 00 form the foundation as we proceed into class 1 ready to focus on each planet/sign/house combination in detail.
Webinar class meets on Wednesday, July 5, 2017
5 PM Pacific Time / 6 PM Mountain Time / 7 PM Central Time / 8 PM Eastern Time

Session #1 – ARIES and LIBRA
Aries–The Warrior, the Hero and the Athlete. This sign is about how you assert yourself and strike in a perfect, pure moment. We interpret Aries, Mars and the 1st House.
Libra–The Romantic, the Partner and the Devil's Advocate. This sign is about how you relate, and who you are attracted to, your magnetic inner "Golden Goddess Aphrodite." We interpret Libra, Venus and the 7th House.
Webinar class meets on Wednesday, July 12, 2017
5 PM Pacific Time / 6 PM Mountain Time / 7 PM Central Time / 8 PM Eastern Time
Session #2 & #3 – TAURUS and SCORPIO
Taurus–The Earth Mama, the Banker and the Cook. This sign is about how you tap into a sense of belonging in the physical world, affecting how you handle food and money. We interpret Taurus, Venus, Ceres and the 2nd House.
Scorpio–The Detective, the Psychologist and the Phoenix. This sign is about what's lurking in your psychic basement and how to reintegrate it and discover your essential values. We interpret Scorpio, Pluto and the 8th House.
Webinar class meets on Wednesday, July 19, 2017
5 PM Pacific Time / 6 PM Mountain Time / 7 PM Central Time / 8 PM Eastern Time

On Wednesday, July 26 we take a break. 
Session #4 – GEMINI and SAGITTARIUS
Gemini–The Thinker, the Twins and the Communicator. This signs is about how you think, learn and communicate, best uses of your intelligence. We interpret Gemini, Mercury and the 3rd House.
Sagittarius–Your luck and charisma, your access to pure joy and the best ways to follow your bliss. We interpret Sagittarius, Jupiter and the 9th House.
Webinar class meets on Wednesday, August 2, 2017
5 PM Pacific Time / 6 PM Mountain Time / 7 PM Central Time / 8 PM Eastern Time

Session #5 – CANCER and CAPRICORN
Cancer–The Universal Mother, the Intuitive and the Homebody. This sign is about how you nurture yourself and others, bond and create a safe nest. We interpret Cancer, the Moon and the 4th House.
Capricorn–The Father, the CEO and the Authority Figure. This sign is about your deepest fear and your crowning achievement. We interpret Capricorn, Saturn and the 10th House.
Webinar class meets on Wednesday, September 6, 2017
8 PM Pacific Time / 9 PM Mountain Time / 10 PM Central Time / 11 PM Eastern Time

Session #6 – LEO and AQUARIUS
Leo–The Performer, the Protagonist and the King/Queen. This sign is about how to tap into your creativity, self-expression, confidence and leadership. We interpret Leo, the Sun and the 5th House.
Aquarius–The Inventor, the Idealist and the Revolutionary. This sign is about how to unleash your Inner Genius and find your tribe. We interpret Aquarius, Uranus and the 11th House.
Webinar class meets on Wednesday, September 13, 2017
8 PM Pacific Time / 9 PM Mountain Time / 10 PM Central Time / 11 PM Eastern Time

Session #7 – VIRGO and PISCES
Virgo–The Sculptor, the Organizer and the Perfectionist. This sign is about the most effective ways for you to handle details and be of service. Virgo, Mercury and the 6th House.
Pisces–The Visionary, the Artist and the Chameleon. This sign is about your dream life and how to access your spiritual guidance. We interpret Pisces, Neptune and the 12th House.
Webinar class meets on Wednesday, September 27, 2017
8 PM Pacific Time / 9 PM Mountain Time / 10 PM Central Time / 11 PM Eastern Time  
As an intern with Pandora Astrology and a beginning astrology student, it's incredibly special to have Jamie as a teacher and mentor. She is a powerhouse of information yet completely accessible, compassionate and understanding to the 'new kid on the block.' Because it can be so hard to gain this knowledge from professional and credible sources (other than books, of course), to have a chance to study with Jamie in person is an opportunity to not be missed! –E. Bridgeman
Payment Options
Cost: $429 for the 3-1/2 month series.
Full-pay option: $399, payable by credit card or paypal when you register.
Payment plan option: $429, payable in 3 easy monthly payments of $143 each, by credit card.
Multiple class option:
You can take two astrology classes at a discount–this one and Chart Analysis Techniques, at a single discounted price of $796, saving you about $150.
Full-pay option: $749.
Payment plan option: $796, payable in 4 easy monthly payments of $199 each, by credit card.
Easy Sign-Up
Using the sign-up form below, let me know your first / last name, your birth information (date, time and city of birth) and other information requested in the form. This form is also the perfect place to let me know where you are in your study of astrology, so I can help you along the next section of your path. Submitting the form will then lead you to a page where you can choose the payment option that's right for you. Once your payment is received, I will email you to confirm your admittance (it may take a business day for that to happen) and you'll get access to all the class materials right away. Easy!

I'll be accepting only 10 students into this class. If you want to join, you might want to register right away to secure your spot (first come, first served). As I mentioned, these classes are small on purpose, because I want you to have access to lots of personal attention and get all of your questions answered. If you've been curious about astrology or studying it on your own, now is the time to jump in and learn from a real astrologer in a real private practice.
I look forward to meeting you and exploring this wondrous universe together,
Warmly,


PS. If you've been reading your online horoscopes for years or you've cracked "Linda Goodman's Sun Signs" or read the "Cosmo Girl's Guide To Astrology" and your curiosity is whetted, you've just found the very best place to start learning about astrology for real.