About The Pandora Astrologers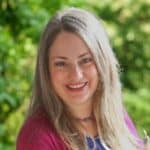 Jamie Kahl Miller
Founder of Pandora Astrology
Jamie was born in the turbulent 1960's to a pair of aging East Coast hippie parents.  On a diet of myths, folklore and fairy tales, she grew like a weed.  At sixteen, Jamie had her first astrology reading from a family friend.  The reading itself was interesting, but more interesting was astrology itself.
Amazed to discover that the mythological archetypes she'd been devouring since she could read had an actual application, she was hooked for life… Continue reading
---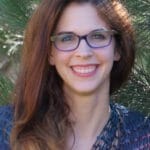 Julia Mihas
Pandora Astrologer
Julia was struck by the idea that your personality is an expressive extension of your eternal being, not something to be suppressed or transcended. She was blown away by how astrology had made her feel 'seen' on such a deep level by a complete stranger. Jamie had helped her confirm her life path simply by looking at the placements of the planets at the moment she was born.
Jamie didn't just interpret her chart, but explained her process of interpretation, empowering Julia to pursue fluency in reading her own chart…